Jonathan Bernstein of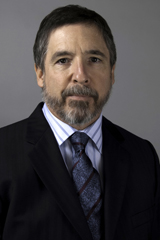 Bernstein Crisis Management, Inc. (click photo to go to website)
Another happy client!


D.J.A. of Sierra Madre, CA




I suppose that you could say I have been somewhat indifferent about reflexology. Intellectually, I have had no objections to the idea, and could even say I believe in such alternative approaches to health. But if actions are the true measure of one's "beliefs," then I had never actually made the effort to seek out a reflexologist for any type of therapy. Never, that is, until one day I found myself at FootsmArts Reflexology, under the remarkable touch and care of its founder and chief practitioner, Despina.




Everything about the environment at FootsmArts puts one at ease, in a rare and welcome state of relaxation. In no time, Despina fingers, as if guided by a type of intelligence, discovered a recent knee injury and a decades-old shoulder injury. All this was discovered, not by touching the ailing areas, but through gentle pressure contacts with my feet, hands, and ears! After the session, I can honestly say that both areas felt better, with less tension and pain, and that as a bonus, I also experienced an overall feeling of well-being.




The next day, my knee, which I had not been able to extend completely before my treatment, was nearly back to normal. I am convinced that regular visits to FootsmArts would benefit just about anyone, which is why I will enthusiastically recommend it to my friends.




-- D.J.A., (2005) and still receiving periodic sessions through 2011

A SEMI-OBJECTIVE REPORT ON THERAPY SESSION OF 01/05/04




The room was entered with no preconception. However, lower back was a bit stiff, mind was a bit preoccupied with personal matters and seeming-limitations. Therapy area music was playing: not sure what instrument was played, but impression was large brass Buddhist temple bells, slowly gonging, reverberating. It was not "musical," per se, but seemed very calming, relaxing.




Laid down supine on treatment table. Body was very relaxed, was not inclined to fall asleep. The hands and all their minute parts and divisions were first "worked" and massaged. Immediate impression was of feeling wholly separate from the body, as if my body was some distance from my "I" and the body was being worked by some-one skilled in ancient arts. My body was uncomfortably calm, as if the body-mind wanted excitement and stimulation, but it was very calming, non-sensorial, as the hands, and then the ears were worked.




There was no conversation, which was good, as my mind was able to go into its inner personal space. The dominant sensation/feeling was one of experience floating, and death, at a special location near the stream at Switzers. There was the feeling of the ceremony in the forest being over, and the people had departed, and the forest was not empty. My body had been buried there, near the large stone, and my awareness floated there in that now quiet and empty environment. There were no animals present either, as if it was the dead of winter, and there I was, with only my sense of awareness of my own awareness, floating there, being there, nothing more to do or say.




Then the feet. There was some bit of pain in the feet, especially the right foot, and there was a feeling-experience that I've only had once before in a dream. That dream was explained to my friend B.B. for his analysis. It was a dream of the experience of nothingness, absolute non-ness, in the void of space which is the majority of space, apparently. B.B. said it was the most profound zen-ness to go into nothing-ness so completely. Lying there supine on the table, my experience went into this non-ness, this zen-ness. It was living non-ness, dynamic in its own way, and somewhat uncomfortable since my body-mind is so active in its doings. This was an experience of the dynamics of non-doing.




And then, all too soon, it was over, and I walked out through the incense-aroma air, into the darkness, and back to the mundanity of daily life -- though somehow it would never be quite the same. -- Christopher Nyerges
FootsmArts Logo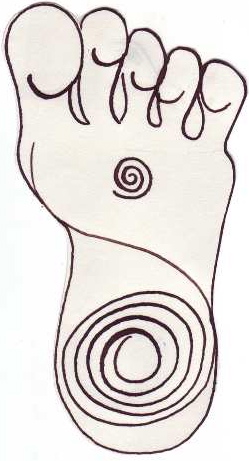 ============================================================================
Despina,
I just wanted to send you a special thank you after being recommended to you by my friend. As you know, I was completely unfamiliar with reflexology. You made me feel so comfortable by explaining everything you were doing, and outlining everything you wanted to try to help me with. I am still amazed that after just one session with you my ailments seemed to disappear! For example, my right wrist feels GREAT, as well as my foot pain being "gone," AND the moment I left I had abdominal cramps (happily, after not having my menstrual cycle for over 5 months!)... and two days later I had started my cycle. I was absolutely thrilled that reflexology was able to help me and that I didn't have to take a prescription drug, or take "the pill" just to regulate my monthly period. The session was so relaxing and very beneficial, and I really learned a lot about reflexology from you, as well as other and different things which I can try at home to help myself. I will definitely be back for another session very soon! Thank you again so much Despina, you do amazing work!
Jessica B

==========================================================================
Two days after Christmas a few years ago, a client and friend (who comes to see me regularly) phoned for an appointment. At the time of this story this woman (about 60 years young), reported that she had gone ice-skating for the first time during the Christmas holiday! Unfortunately, she fell, and fell hard. She was in agony. When she fell, she landed on her right buttock very close into her sacrum. She came in for her first appointment on that very Saturday afternoon. Upon her arrival, her gate was extremely slow, and her range of motion (especially on the right side) was limited; she practically dragged one of her legs. I felt her pain as she limped up the porch stairs. She was exhausted because she had a hard time sleeping because of the pain. I began by working the foot reflex regions first, and then worked her ears, and then the hands. The first session lasted for about 1-1/2 hours -- including some hands-on myofascial release techniques directly on her lower back, buttocks, thigh, as well as the hand, arm, shoulder and scapula which she extended onto the ice to break her fall. In addition, I used a combination of essential oils that are helpful for muscle pain and body aches which were gently applied directly to the affected body areas. I also sent her home with some essential oils to rub on her herself, and also suggested she soak her body in a hot bath with a significant amount of Himalayan Crystal Bath Salt too. Without my prompting, she decided to come-in for 3 consecutive appointments (i.e. three days in a row). When arriving for the second session, on Sunday morning, she was able to use both legs to walk up the stairs (albeit slowly) and said she was "1000-times better." The second session ran about one hour. She related that she could already feel the further improvement at the end of the second session. On Monday morning, she arrived bright and early for her third session. Upon arrival, I noticed she was dressed nicely for an afternoon business appointment and her gate was rather even (and 90% normal according to her). I asked her why she chose to have three reflexology sessions on three consecutive days; she replied by saying it felt like the right thing to do and she didn't feel the sessions should be spaced far apart. When Peggy left, she was smiling, and as she walked down the stairs, she swayed her hips and snapped her fingers over her head and said "now I can go dancing on New Years Eve." AMAZING!!! This wonderful lady also said that she was sure that if she had gone to a "doctor" she'd have be in pain for another 6 months. THANK YOU FOR YOUR TRUST!!

========================================================================

Advertisement for FootsmArts Reflexology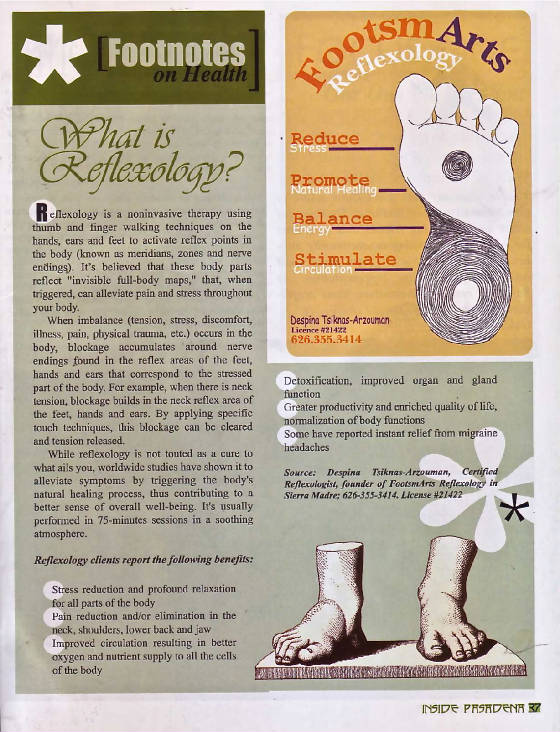 ========================================================
When you walk through Despina's door for a session it is as though the outside world melts away and you are literally drawn back to your Self. Her love, skill, attention, touch, and insights acclaim her well beyond the Realm of Reflexology. Yet your feet hands and ears will rejoice in the fact that this is her Act of Service. You will re-enter the world different. In your center, at peace, energized and aligned. You will, in essence, feel whole again. -- Miranda Barrett

=======================================================

I've been having reflexology sessions with Despina weekly since 2002. It is now 2020 and I still continue to find Reflexology to be very helpful in both alleviating stress, and more importantly in the gradual reduction of aches and pains in parts of the body other than just the hands and feet. I recommended it for anyone who prefers to alleviate pain without medication, or has found modern medicine inadequate in alleviating soreness and pain, or as an adjunct to modern medicine in relieving the body of bodily distress, or issues of general aches and pains. -- David N. (2020)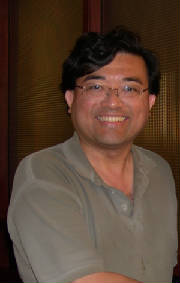 * * * * * * * * * * * * * * * * * * * * * * * * * * * * * * * * * * * *
The times I have had sessions with Despina, I always wish that they would not end. The relaxing atmosphere (to the hearing and olfactory senses) enhances the reflexology treatment, given with intense care by the "magical" hands of Despina. Aside from a sense of well-being from head to toe, in my particular case, I always came away feeling cleansed of much toxicity in my body (mostly from smoking cigarettes). Despina was able to pinpoint where I felt the most pain and it inevitably corresponded to the lungs. She has also helped me with a constant pain in my lower back. I know of no one else who has done as much for reflexology as Despina Arzouman. -- Jessie Cho
* * * * * * * * * * * * * * * * * * * * * * * * * * * * * * * * * * * *

* * * * * * * * * * * * * *
Despina working on reflex region on client's foot
Ahhh.. wouldn't you love having your feet worked on?